Our values
Promoting excellence and personal development
The Fencing guild promotes values that have endured the test of time. We see them as fundamental for personal development and building character. Interviews about values and character are part of the testing process.
Prudentia
Prudence & wisdom
We embrace personal judgement and wisdom. This is the foundation that guides us in pursuit of all other values. Wisdom means making informed decisions with the virtues as a guide. Included in this concept are also intelligence and knowledge.
Iustitia
Justice & honesty
Being honest, righteous and honourable are foundational for proper behaviour in play, competition and life in general. Justice also means respect and compassion for others. 
Fortitudo
Strength, courage & discipline
Strength relates to the old adage of a sound mind in a sound body. This is naturally important for fencers, and within this concept, we include physical strength and good health, but also competence, discipline, courage, and valour.
Temperantia
Moderation & balance
We strive to achieve balance and moderation in life and training. This includes self-control and temperance in all aspects of our persons.
The guild aims to promote the sport, practice, academic study and cultural understanding of the contexts of the fencing art. As such, each guild member is expected to strive to embody these aspects, including values associated with learning how to fence, as promoted in the original sources and historical guild bylaws.
It is part of the guild's mission to promote good values and to encourage positive behaviour and values among its members, and we encourage members to embrace this.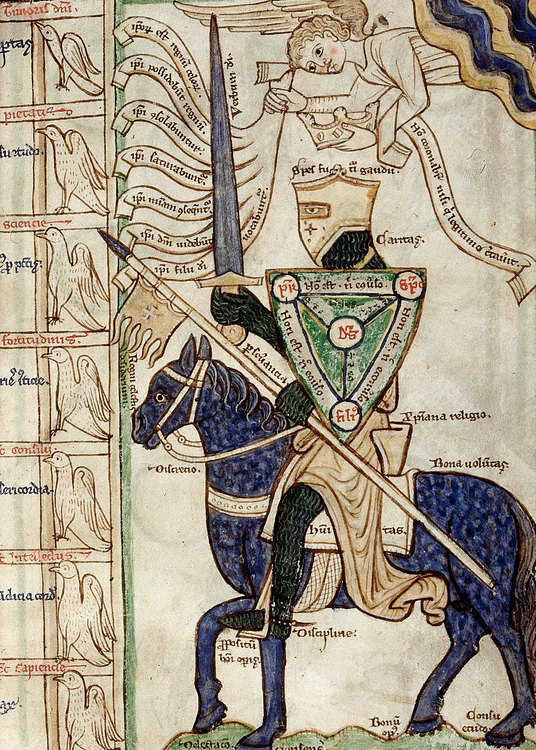 13th century knight fighting the seven deadly sins. From the Summa Vitiorum or "Treatise on the Vices" by William Peraldus.